At Healing Spaces, we believe clinical supervision is 'counselling adjacent'. By that we mean, just as your client comes into the counselling room with their 'stuff,' you too come into the counselling room with your 'stuff'. Together you, your client and all of your 'stuff' co-create the space and opportunities or limitations for healing.
In addition to case consultation in supervision, we use a theory called Person of the Therapist, or POTT, developed by Aponte & Carlsen (2009). POTT is a framework that acknowledges we, the counsellors, are people too. We have wounds we have healed and we have wounds that are open and need healing. We have values, beliefs and stressors – just like anyone else. All of this comes into the room with us when we are supporting our clients. To read more, please see attached articles. 
An instrument for person-of-the-therapist supervision. By Harry J. Aponte and J. Carol Carlsen
"If I can grapple with this I can truly be of use in the therapy room": Using the therapist's own emotional struggles to facilitate effective therapy. By Harry J. Aponte and Karni Kissil
1:1 supervision to new and seasoned counsellors.
Virtual and in person in North Vancouver.
Rates from $175 for individual supervision and $250 for group sessions up to four.
Please get in touch for a free video consultation to see how the synergy is.
The right fit with a supervisor is just as important as with a counsellor!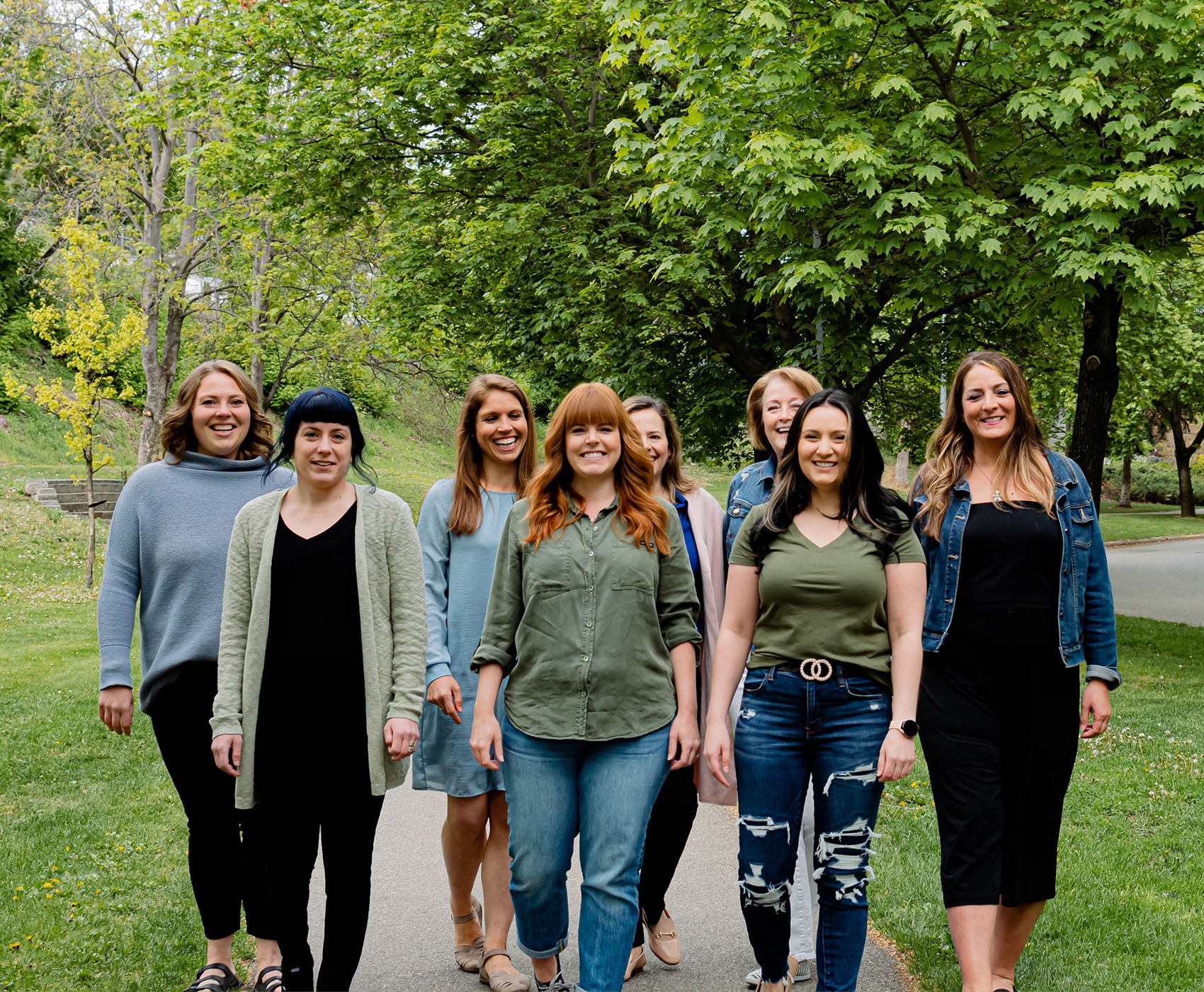 Paige is a highly skilled social worker, delighted to provide clinical supervision through Healing Spaces. She has significant experience and training through her previous roles as Professional Practice Coordinator- Mental Health Substance Use, Clinical Educator and Clinical Specialist for Vancouver Coastal Health and Providence Health Care where she has provided extensive individual and group supervision. Paige has also recruited and supervised numerous UBC School of Social Work MSW students and is currently supervising Counselling Psychology interns through City University and Alder University.
Paige views good supervision as an openness and vulnerability between the clinician and supervisor. Paige weaves in humour as we all face ourselves in the counselling work we do. She incorporates the POTT model (Person of the Therapist) allowing clinicians to reflect on how their whole self influences, and is influenced by the counselling process.
Paige is passionate about supporting clients in their healing and supervisees in their development of their clinical skills. She offers an open, accepting and non-judgemental space for clinicians to explore theories, approaches and loves learning with her students. When Paige offers her wisdom, clinicians listen because it is offered in a gentle, playful and brilliant way. 
More more information about Paige's education and training, please see her counselling bio.
I have been supervising counsellors new and seasoned for over 5 years. I am an RCC-ACS and I adore this role! It is so wonderful to explore counsellors' learning, growth and challenges. I believe in a trauma informed and eclectic approach to counselling with the client at the forefront of their own healing journey. I often include considerations for systems and societal complexities as it's unrealistic to separate ourselves from the systems we live in. I believe in a Rogerian foundation of 'unconditional positive regard' for all our clients. Please see my counselling bio for more information about my education and trainings. 
When supervising counsellors, it's important to hold space for all the hard work and heavy lifting they do. We don't want to take credit for our client's hard work, however, we too are working hard and are a piece in their healing story. Some stories can be heavy and some stories can trigger us. My focus is to support counsellors, to continue to do this work and feel healthy, whole and complete.
In addition to my wide and diverse range of experience from over 15 years in the field of mental health, I have been running Healing Spaces, a private practice clinic, for 7 years and can support new private practics clinicians with some aspects and challenges of running a private practice. 
If you would like to see if we are a good fit – feel free to reach out for a free zoom consultation to see how the synergy is. The right fit with a supervisor is just as important as with a counsellor!