At Healing Spaces, we are excited to introduce our Practicum Student Counselling Program, designed to provide support, guidance, and a safe space for all individuals. Our program pairs patients with skilled intern counsellors, creating a dynamic and enriching counselling experience. 
Please see below for the reduced rates offered by our practicum students.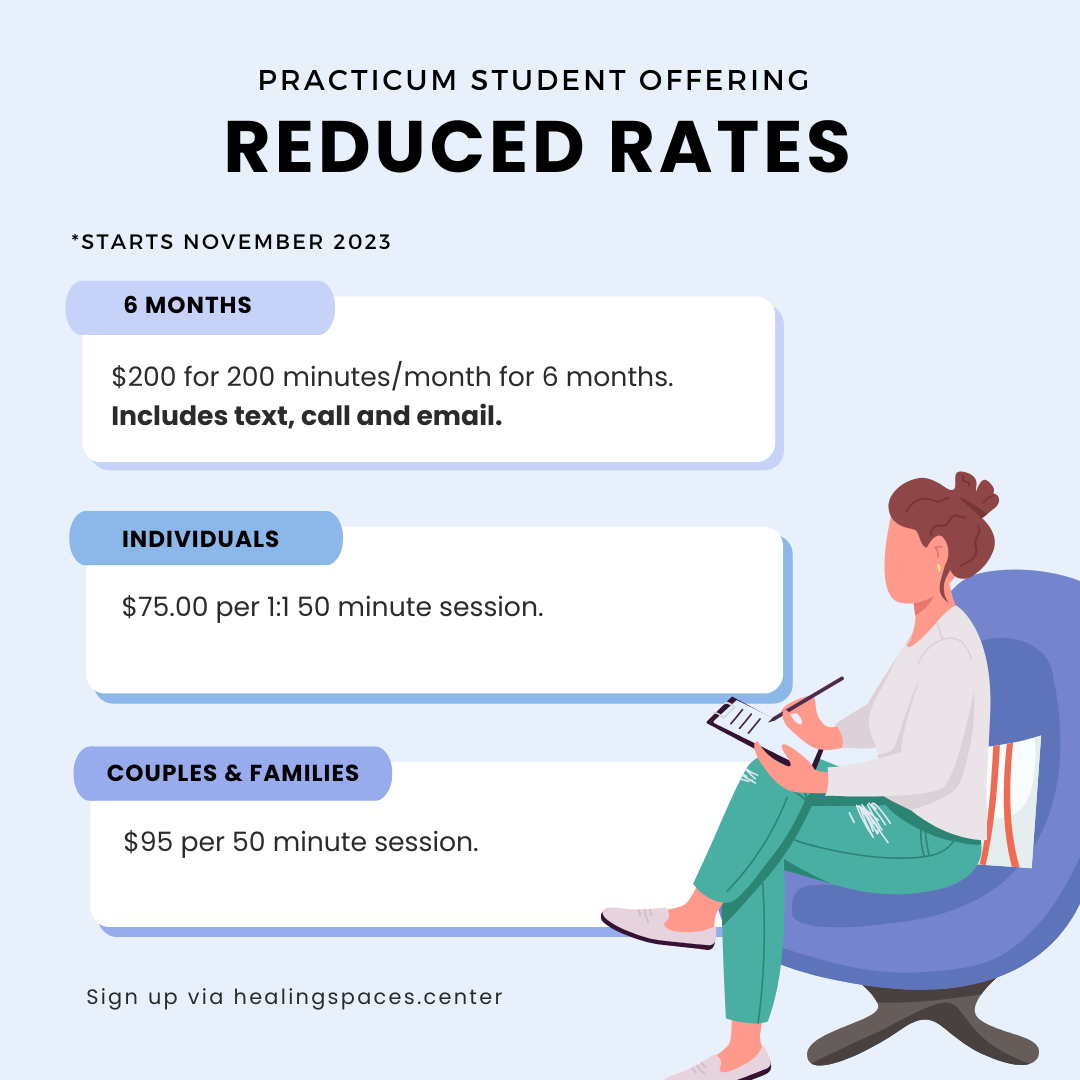 Our relationships, with others and ourselves, are the source of our greatest joy and our deepest anguish. How we navigate them is largely dependent on the toolbox we own and the challenges we encounter. I believe that while we are all naturally creative, resourceful, and whole, everyone needs help along the way and that healing and growth occurs most effectively in partnership. I support each person and couple uniquely, meeting them where they are while helping them to heal, learn, and grow so that they get to where they want to be. It's my passion and privilege to support each person along their journey of creating a life filled with nourishing relationships that engender with joy and possibility.
Therapeutic Approaches: Trauma Counselling, Attachment, Relational Life Therapy, Somatic Experiencing, , Acceptance and Commitment Therapy, and Gottman.
Publications:
Lead from Your Heart: The Art of Relationship-based Leadership
Race, Class, Women, and the State: The Case of Domestic Labour in Canada